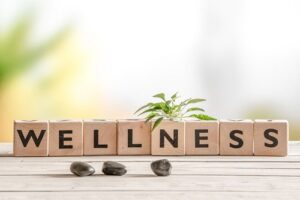 This month of August is the best time to focus on managing stress and promoting self-care and healthy routines. You know why? Because it is National Wellness Month! Studies have shown how self-care helps reduce stress and promote happiness. And putting efforts into making a change in your lifestyle can significantly affect your health in positive ways. If you want to take the first step to living a healthier life, read the tips below.
Drink a glass of water in the morning
A good way to start off National Wellness Month is to drink water! One of the very first things you should do when you wake up in the morning is to drink a glass of room temperature water. This will help cleanse your system and flush out toxins before you even eat any food. Also try adding a twist to your regular water by putting a slice of lemon or lime for a citrusy taste.
Get enough sleep
The importance of sleep cannot be emphasized any more. Regardless of your age, it's imperative that you get an adequate amount of sleep every night. A lack of sleep is detrimental to your health in several different ways. Not only will it cause damage to your heart, it can also make you feel constantly tired, irritable and can reduce your attention span.
Eat healthy snacks
In between meals snacks don't always have to be junk foods. You can snack the right way by switching to healthier alternatives. Instead of consuming too many sweet and starchy foods like candies, potato chips, and cookies, you may want to have nuts, berries and fruits. These foods are rich in vitamins and minerals and are good for your health.
Exercise often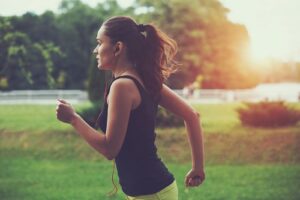 We are all aware of the benefits of working out and exercise. However, these are some things we usually take for granted. Exercising doesn't always mean going to the gym and spending an hour or so sweating out. It can be as simple as taking a daily walk to or from work. Instead of taking the elevators, use the stairs as often as possible. Or  take your dog for a long walk during weekends. The important thing is that you take time to do some physical activity every chance you get. Having an active lifestyle can improve your heart health and overall wellbeing.
Connect with people
People who don't have friends are said to have higher likelihood of sickness and early death. Their stress and depression can make them physically ill. This is the reason why experts highly recommend that we make time to connect and nurture healthy relationships with the people around us. Spend more time with your family, friends and loved ones. No matter how busy you are, make it a point to get in touch with someone close to your heart. Catch up with your friends during your free time. Visit your parents on the weekends. Doing these things can significantly impact your health, even in the later years.
Try new activities
Finding a new hobby can help reduce stress. If you haven't done anything fun and exciting for a while, it's time to look for a new activity that you can enjoy with your friends or family. Think about going hiking, playing a new sport or trying out a new adventure. This will help you unwind and even give you opportunities to meet other people who share the same interest. But if you want to try out some activities alone, that's perfectly fine, too. For as long as it pumps your adrenaline and makes you happy, you can never go wrong with it!
Ditch the unhealthy habits
If you have some habits that you know are detrimental to your health, stop them now before it's too late. This includes smoking and excessive drinking. Smoking reduces a person's lifespan by several years. It can affect your lungs as well as your skin. It is one of the major causes of death in the world. If you want to live longer, ditch the unhealthy habits and always choose life!
There is no better time to live a healthy lifestyle than now. Start making these small changes now during National Wellness Month and you'll be amazed at how they can improve your life in general.