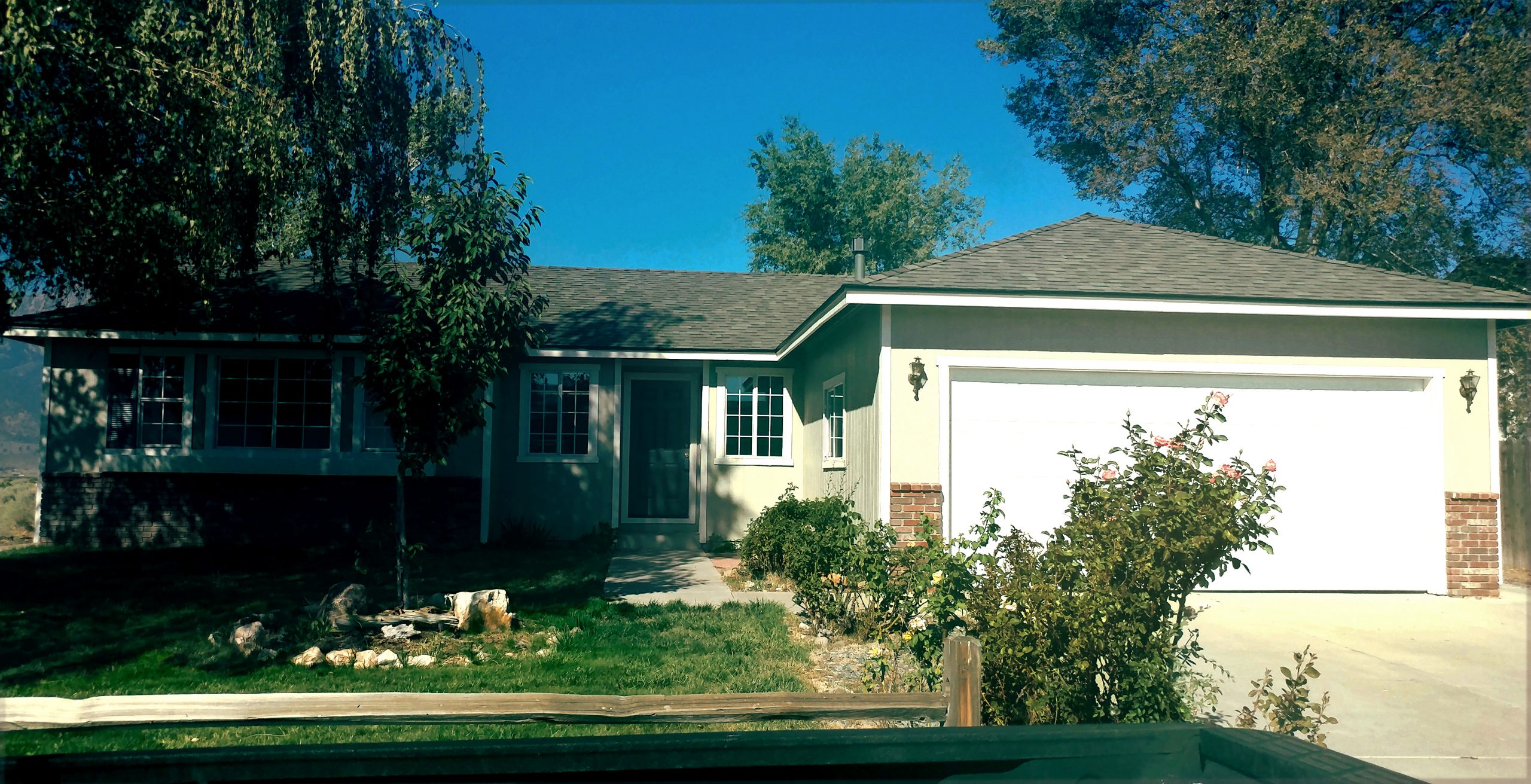 After Roof Replacement
Additional After Photos
East Fork Roofing - Roof Replacement in Reno and Northern Nevada Areas
Today's featured roof was replaced by East Fork Roofing, LLC during the early part of August 2017 in Gardnerville, NV.
The original shake roof was past its lifespan, so East Fork Roofing removed it and had it disposed of. After that, we looked over the plywood that was underneath and found everything to be well. Once that was done, new charcoal colored metal drip edge, 15 lb felt and asphalt shingles were installed. The client liked the look of wood, but wanted the benefits of composition shingles, so they chose Malarkey Highlander's "Weathered Wood" color blend. (You can learn more about Malarkey's Highlander line here at their website.)
Is it time to upgrade your shake roof to composition shingles? Call East Fork Roofing for your Reno roof replacement estimate  775-800-ROOF (7663).