Maintaining a well-kept roof is vital to the health of your home. An old or damaged roof can lead to leaking that may damage other parts of your home and can even result in poor insulation. If you notice any leaking in your home or can see several shingles on your roof are starting to curl, lift, or crack it might be time for a roof replacement for your Reno home. It's critical that you have roofing in Reno that is durable and safe for you and your family. Below, we'll help you prepare for having a roof replacement done.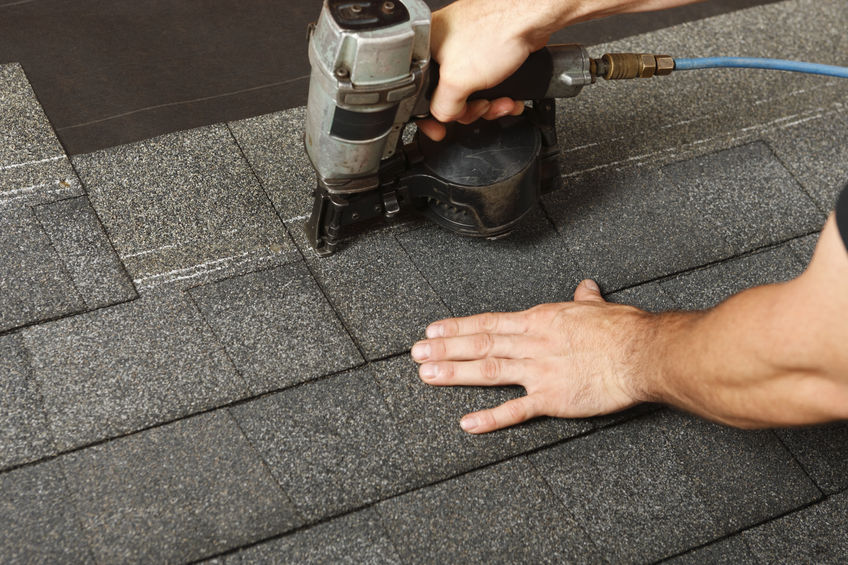 Finding the Right Roof Placement Reno Company
Reno Roofing companies are not all the same, and when you're having something as serious as replacing your home's roof done, it's important to do a little research on which roofing companies in Reno, NV will be best to use.
Be Proactive. Waiting too long to have your roof replaced will lead to the cost going up. Leaving a project this big to be done at the last minute will require that materials and labor are expedited which will cost you more money. Prices are lower when you're not in a rush, so don't wait.

Consider financing through a bank or third party. Some roofing Reno contractors offer financing but will charge higher prices and use financing to sell you roofing with little added value. It may be better for you if you seek financing through your own bank or with a third party loan and use a contractor who does not offer financing. If a contractor is offering you a roof with financing and it is significantly more expensive than contractors who do not offer financing, you may be subjecting yourself to an overpriced roof.

Get at least 3 quotes in order to get the quality to price ratio that meets your preferences. Getting quotes from multiple roofing companies in Reno will give you the objectivity to help you feel confident in the contractor and product you ultimately choose.

Make sure the company you choose is properly licensed, insured, and bonded. This is probably the most important aspect of finding the best roofing company in Reno because it means that the company itself is responsible for any injuries that may occur during the roof replacement. It also means that they have the proper paperwork to be performing this work on your home. Some companies try to save money by not providing worker's compensation or general liability insurance. You don't want to use a company like this because it could mean that an injury or accident that occurs on your property could become your responsibility and you could later face legal actions. Click here

to view the Nevada Contractors Board website where you'll be able to search for companies that are properly licensed.
Preparing Your Family And Your Home
Making sure you and your home are fully prepared before a roofing specialist comes in and start work on your roof is critical. You want to create an environment that will be safe for you, your family, your home, and the team performing all the work. Having your roof replaced can take anywhere from one to several days depending on various factors such as weather and the size of your roof. Being adequately prepared will ensure a smoother and easier process.
Start by creating accessibility to your roof and moving any fragile items from your yard
You'll want to clear out any vehicles, kids toys, lawn equipment, or anything else sitting in your drive-way so your roofer/contractor has easy access to tools and materials they'll need. If you have patio furniture in your yard you'll want to move this away from the house in order to avoid debris landing on it. The same goes for dog houses, planters, and any other fragile items you have in your yard or surrounding areas. You can also mark sprinklers and other items in your yard that workers could possibly trip or stumble over. And you'll want to identify accessible power outlets. Your contracting team may need to be able to access these for power tools they'll need to complete the project.
Cover items in your attic and remove wall hangings
Although rare, having your roof replaced can cause quite a mess and if you're not careful, could lead to further damage in your home. Start by covering your belongings stored in the attic. Things can become dirty during a roofing Reno project. Dust and debris can fall into attic spaces or open-attic garages during the process, so some preparation may be necessary to decrease the amount of cleanup you may have to endure. 
The vibrations caused by hammering and other machinery can cause pictures or shelves to fall off the wall so you'll also want to remove any wall decorations. Do a quick walk through beforehand to ensure you've removed anything that isn't secured to the walls or ceilings.
Prepare your children and pets
The noises and sounds that come from having a roof replacement done can be new and frightening to children and pets. If your children are old enough, you can explain to them that the noises aren't bad and that they won't last forever. If your children are fairly young and don't handle loud noises well, you may want to plan other arrangements for them during the duration of the project. This can be a good idea for pets as well. If you know your pet won't mind the extra noises then just make sure they are out of the way of workers and debris. If you know your pet won't be able to handle the commotion, plan to have them stay with a friend or board them until the project is completed.
Warn your neighbors
While you may be excited to have a brand new roof added to your home, your neighbors might not be as enthused about your Reno roofing project. Give your neighbors a heads up that construction to your roof is going to be done so that they can plan accordingly as well. They'll appreciate the warning and this will help the roof replacement process at your Reno property to go as smoothly as possible. 
Be cautious and aware of your surroundings
It's going to be slightly uncomfortable around your home while your roof is being replaced. Safety is the number one priority during a project like this, so watch out for falling debris, ladders, extension cords and other construction equipment that isn't ordinarily there. Be extra cautious and stay alert during the installation of your new roof. And remember, this inconvenience is only temporary and soon you'll have a brand new, durable roof that you can enjoy for years.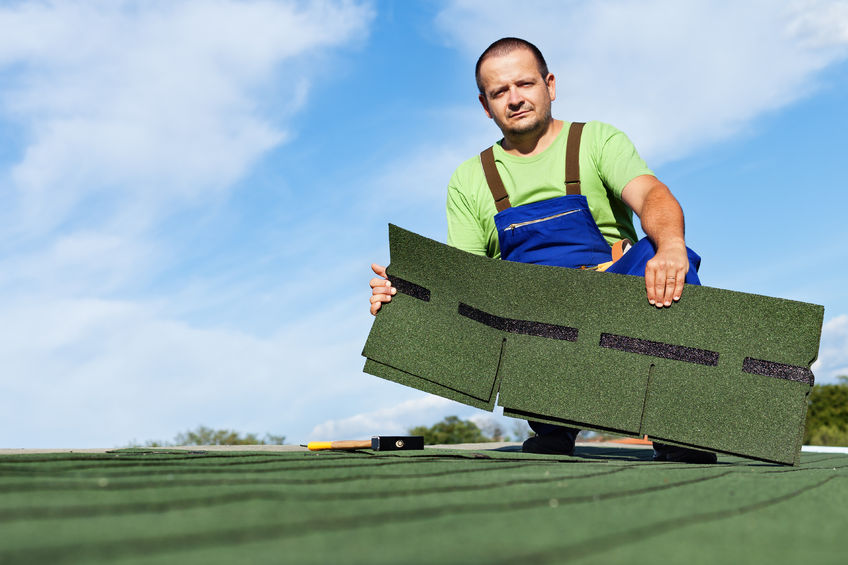 Use East Fork Roofing - Roof Replacement Reno
We're a licensed roofing company that specializes in roof replacement in Reno and nearby areas. We don't use subcontractors and each member of our team is trained to contribute an important role to each project. When performing a roof replacement, we always recommend that you have the entire roof replaced rather than adding shingles on top of old shingles. This is because we know that the quality and durability of your roof are important and the best way to do that is to start fresh. We provide quality materials and also offer a 5-year workmanship guarantee. Connect with us today to get a free roof replacement Reno quote!