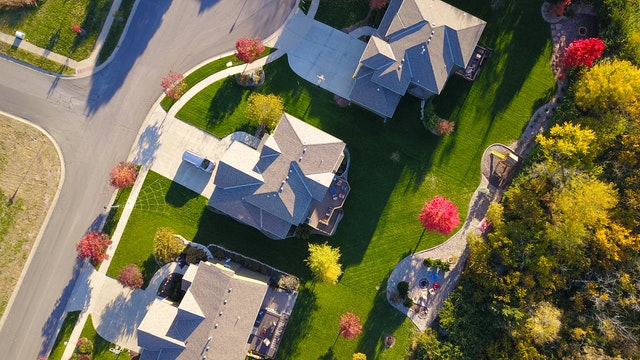 Most of us are probably looking forward to soaking up some warm summer sunshine. But your roof likely is not. Roof shingles and other materials can suffer great damage in hot temperatures, which in turn leaves your home more vulnerable and less secure. With summer quickly approaching, now's the perfect time to prepare your roof for the bright, hot sun rays that often lead to costly repairs. And when it comes time to fix your roof, leave it to a professional Reno roofing company like East Fork Roofing. As reliable and honest Reno roofing contractors, you can trust that your home's roof is in good hands when you work with us.
Damages That May Occur Due to High Temperatures
When your roof gets too hot, there are all kinds of things that can go wrong. Not only will your shingles be affected, but the roof decking, attic, and interior of your home may also suffer damage caused by the sun. See what risks your roof may face this summer:
Roof Decking Damage
Your roof decking is supposed to provide an extra layer of protection to your roof, but it isn't indestructible. Excessive exposure to water and moisture can cause the wood material of the roof decking to rot and warp. This, combined with the rising temperatures of summer and poor attic ventilation can lead to further damage. If your attic is improperly ventilated it will likely overheat which often results in the development of condensation causing the roof decking to rot. So, be sure to check for any leaks in the roof or surrounding areas and have your attic inspected by a licensed roofing contraction for proper ventilation.
Moss and Mold Damage
Moss and mold thrive in a wet and hot environment which makes your roof the ideal spot for moss and mold to grow. Not only are moss and mold unappealing aesthetically, but they can also cause severe damage to your home and even your health. While moss tends to grow on the outside of your home, usually in between shingles or on top of them, mold can easily find its way to the inside of your roof. This generally causes damage to the wood and can affect the entire structure of your home. To keep you and your family healthy and safe, hire a trusted roofing company to assess your roof and have them make any necessary repairs as soon as possible.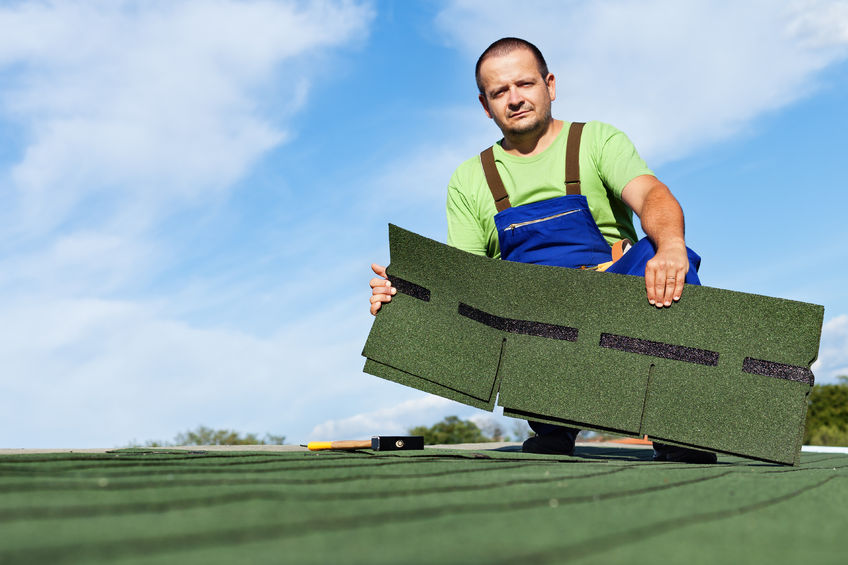 Cracked, Uneven, and Warped Shingles
Shingles are designed to withstand harsh weather conditions and climates, but this doesn't make them completely safe from damage. Extreme heat can cause shingles to dry out and become very brittle. This can change the shape of the shingles, making them curl or bubble, and could even cause them to crack and deteriorate. Roofing shingles generally have a long life span, but extreme weather conditions can cause serious damage to shingles.
Cracked Concrete Tiles
If you have a tile roof, you probably have noticed a few cracked tiles here and there. Although tile is meant to withstand the heat (making it great for places like Arizona), it does not do well with both extreme heat and cold. Between our hot summers and cold winters, tile expands and contracts more than it was meant to and eventually cracks. Now that the weather is nice, it is a good time to evaluate what type of roofing material best suits your needs, your tastes, and the weather. We are more than happy to give you a free satellite estimate for asphalt shingles, even if you just need a price to weigh out your options.
Work with One of the Best Reno Roofing Companies
Shingles not only give your home a finished, polished look, but they also serve as a protective seal that prevents moisture, dirt, and animals from penetrating your roof. Roof shingles are key to keeping your roof protected and your home safe from related damages. To ensure that your roof is properly taken care of, make sure you hire a licensed, experienced roofing contractor to perform your roof replacement.
At East Fork Roofing, our Reno roofing company's contractors and roof replacement specialists complete more than 150 roof replacements a year. Connect with us today for a free roof replacement quote!