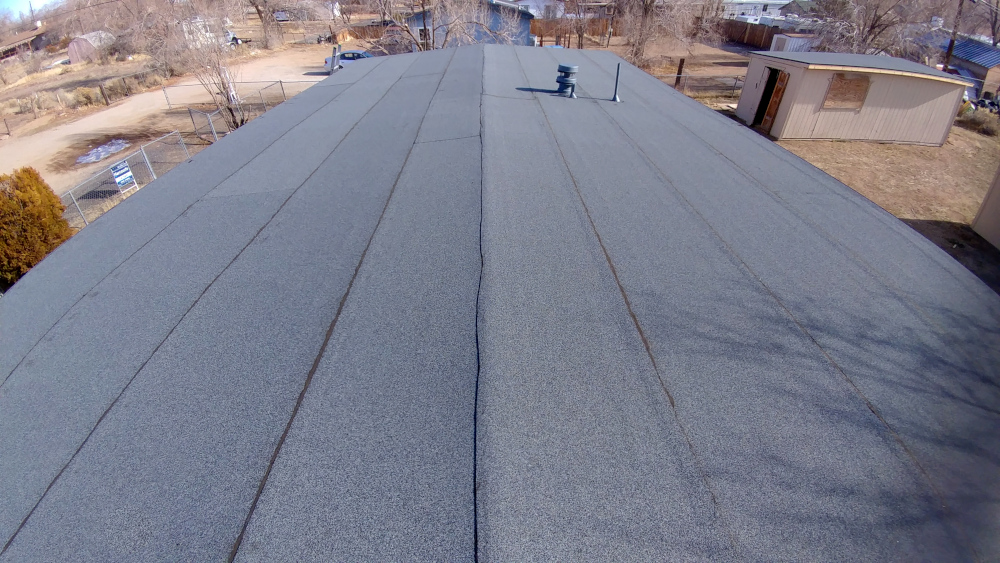 Today's featured project was a roof replacement for a mobile home and a shed in Sun Valley, NV. It was done by East Fork Roofing, LLC near the end of October of 2017.
East Fork Roofing, LLC is licensed to replace roofs for manufactured homes, but not all roofing companies are. For this one, they removed the old materials and replaced the roof for the mobile home and the one for the shed using Certainteed's torch applied roofing system in the color blend of "Colonial Slate" over fire-rated underlayment.
Is your mobile home in need of a new roof? Contact East Fork Roofing at 775-800-ROOF (7663) to get your free estimate underway!
Worry-Free Roof Replacements