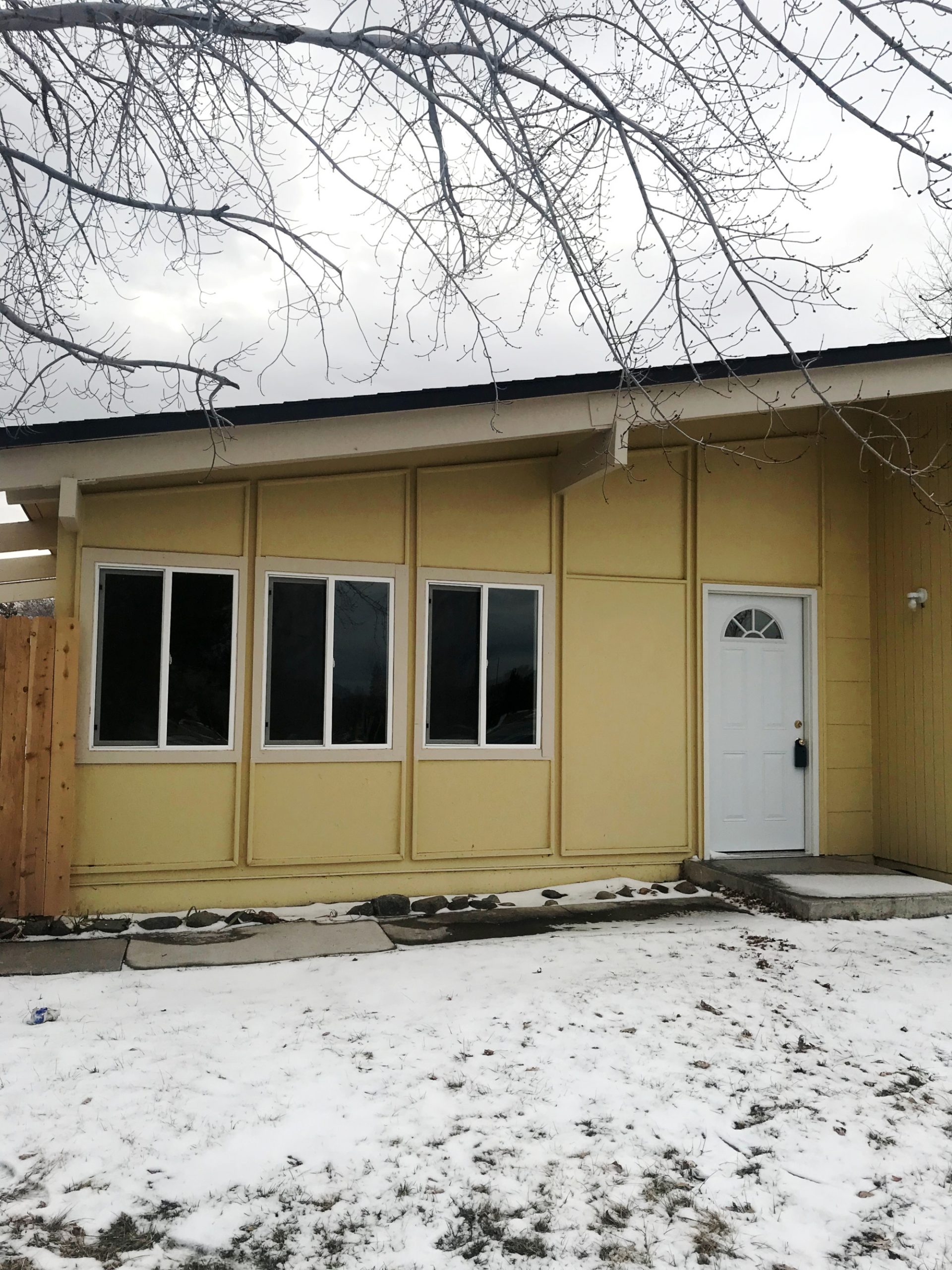 After Roof Replacement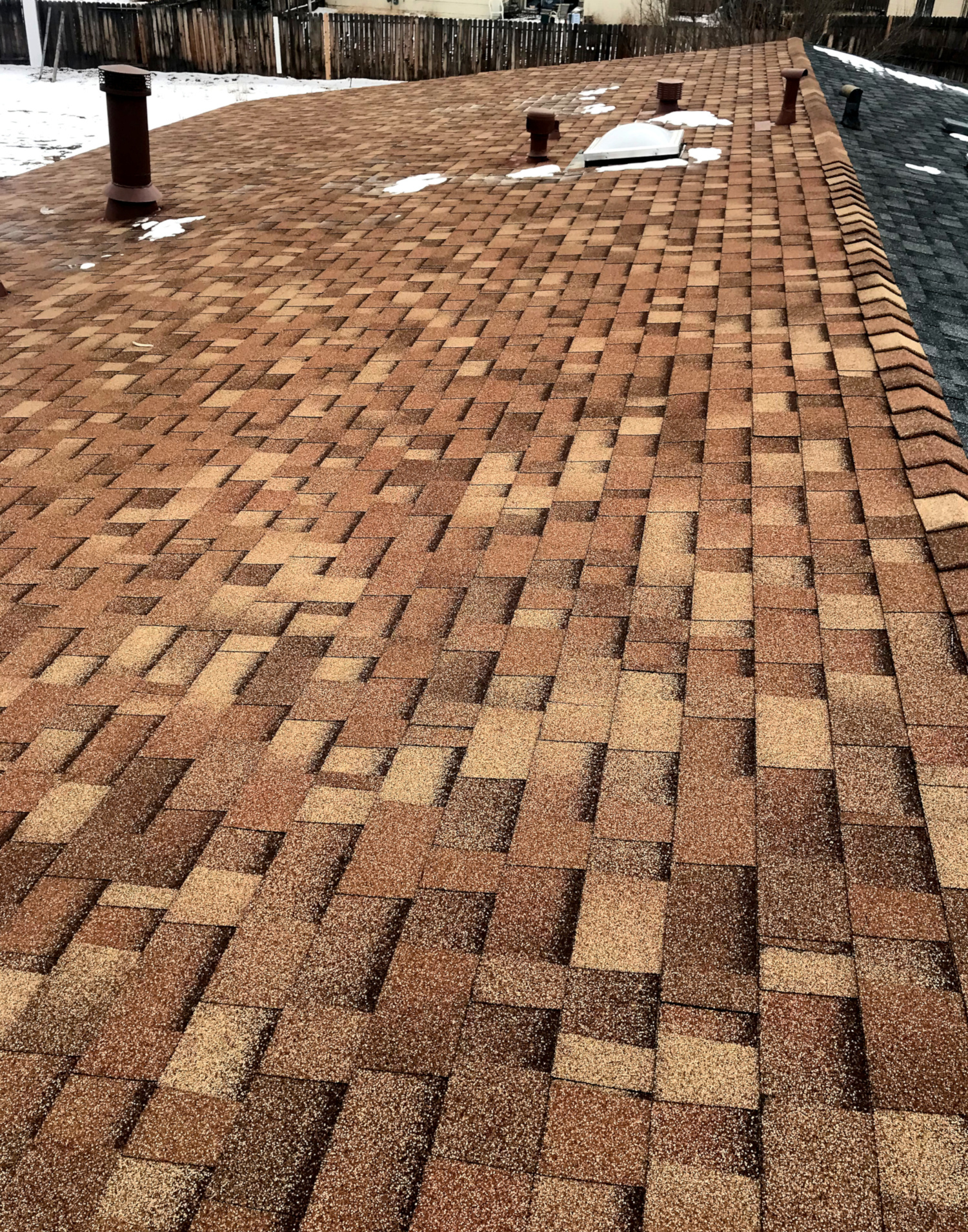 Additional After Image
For this October 2017 roofing project, East Fork Roofing was asked to replace one side of a duplex. The property resides in Reno, NV near Sierra Sage Golf Course.
Many structures that need roof replacements are under the authority of a HOA, as this one was. Generally, approval must come from the Homeowner's Association before the project can move ahead or sometimes even before a permit can be pulled. East Fork Roofing is happy to help their clients through the HOA process, if needed.
Once the HOA approval letter was received, the permit was promptly pulled so the work could start. East Fork Roofing began by removing the old roof and then inspecting the underlying wooden structures for defects. After that, 30 lb felt and brown metal drip edge were installed. A torch applied roofing system (not pictured) was applied on the flat portion of the roof and new 40-year shingles were installed on the sloped portions (shown).
The shingles this client selected were Malarkey Highlander's color blend known as "Resawn Shake". You can learn more about those shingles here at Malarkey's website. (Malarkey has since updated their Highlander line to include polymers for added strength and benefits and it is now called Highlander NEX.)
Is your duplex ready for a new roof? Contact East Fork Roofing for your free estimate today at 775-800-ROOF (7663)!
Worry-Free Roof Replacements