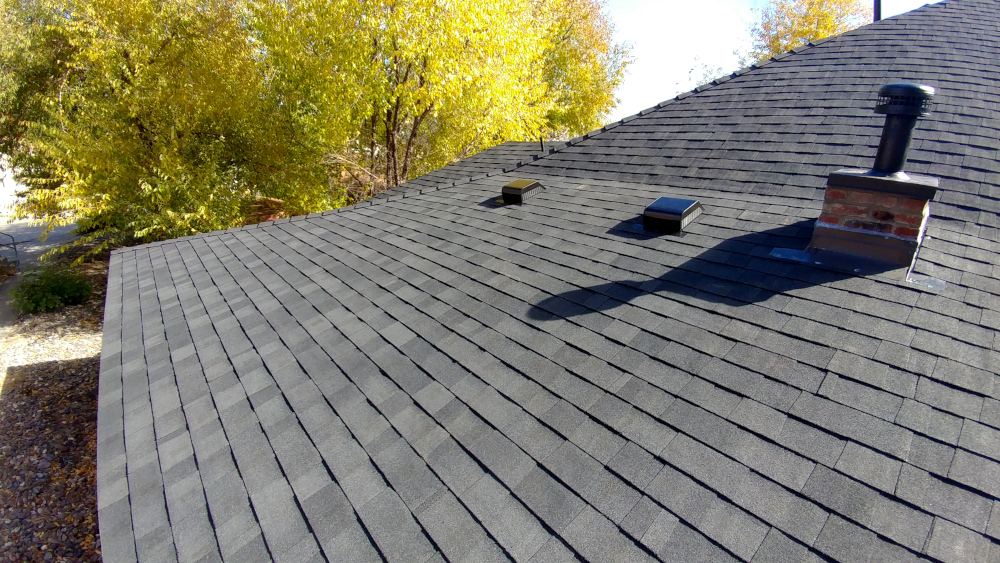 Today's featured roof was replaced by East Fork Roofing near the beginning of October of 2017 in Reno, NV.
East Fork began by removing the old roof and hauling off the worn-out materials. After that, they inspected the wooden structures underneath for defects. There was some plywood that needed to be replaced, so that was done. Next, they moved along to install charcoal metal drip edge, 30 lb felt and new 40-year shingles.
This client chose to go with Malarkey Highlander's composition shingles in the color scheme of " Midnight Black". You can learn more about those shingles here at Malarkey's website. (Malarkey has since upgraded their Highlander line to include polymers for added strength and benefits and it is now Highlander NEX.)
This roof is covered by East Fork Roofing's 5-year service warranty as well as Malarkey's manufacturer's warranty. East Fork will even help you register your manufacturer's warranty! Sound good to you? Call East Fork Roofing for your free estimate at 775-800-ROOF (7663)!
Worry-Free Roof Replacements