After Roof Replacement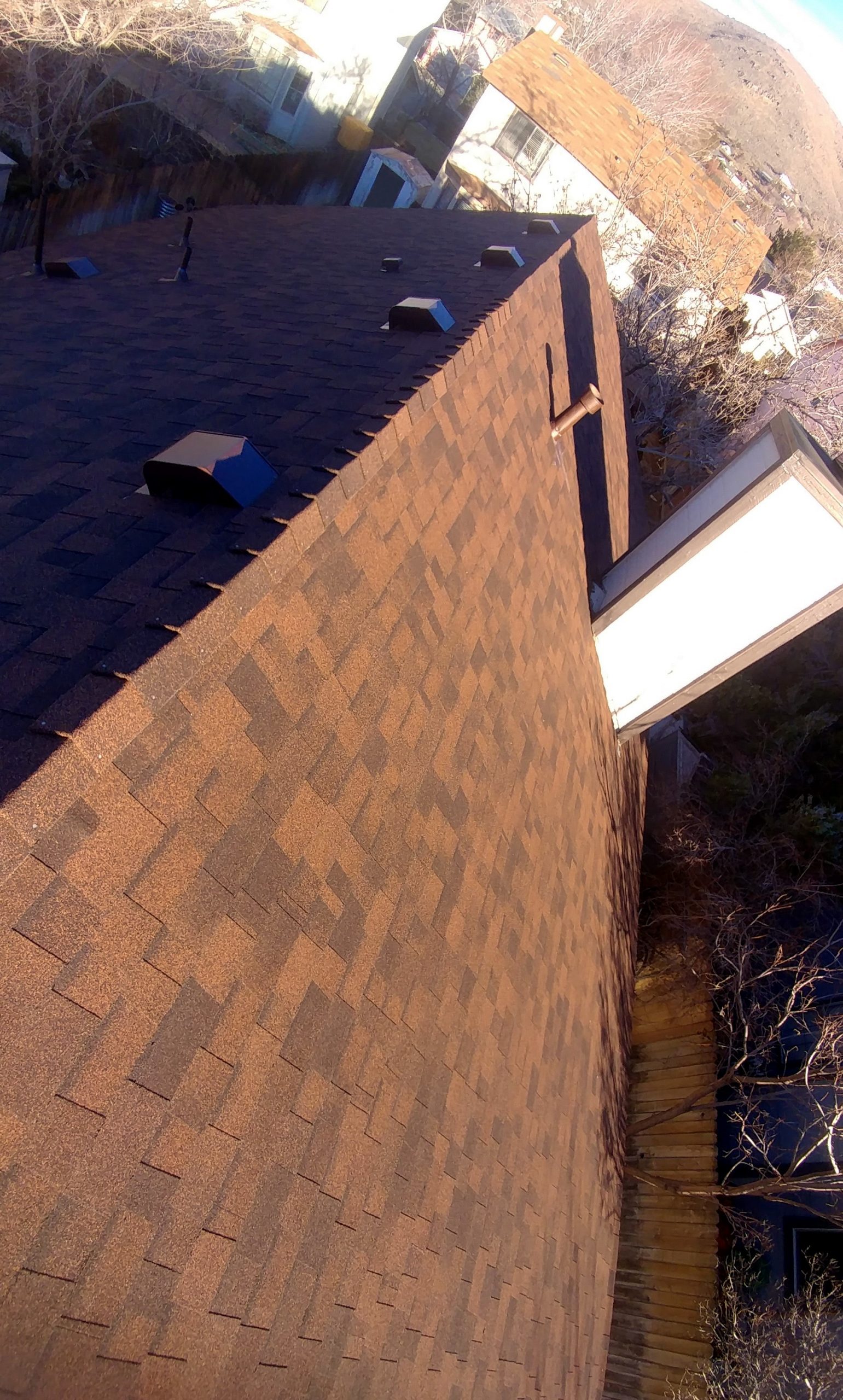 Additional After Photos
Today's roof was replaced by East Fork Roofing, LLC at the beginning of October of 2017. The project was done in Carson City, NV.
E.F.R. started by removing the original roofing materials and disposing of the waste. Next, they inspected the underlying wood for defects and replaced what was necessary. After that, they moved forward to install 30 lb felt (an upgrade from 15 lb), brown metal drip-edge and new 40-year composition shingles.
The shingles this client selected for their home were Malarkey Highlander's "Antique Brown" color blend. If you want to learn more about them, check out Malarkey's website here. (Malarkey has since upgraded their Highlander line to include polymers for added strength and other benefits. It is now called Highlander NEX.)
It is time to replace your roof? Would you like a free and easy estimate? Call East Fork Roofing at 775-800-ROOF (7663) and we'll get it started!
Worry-Free Roof Replacements