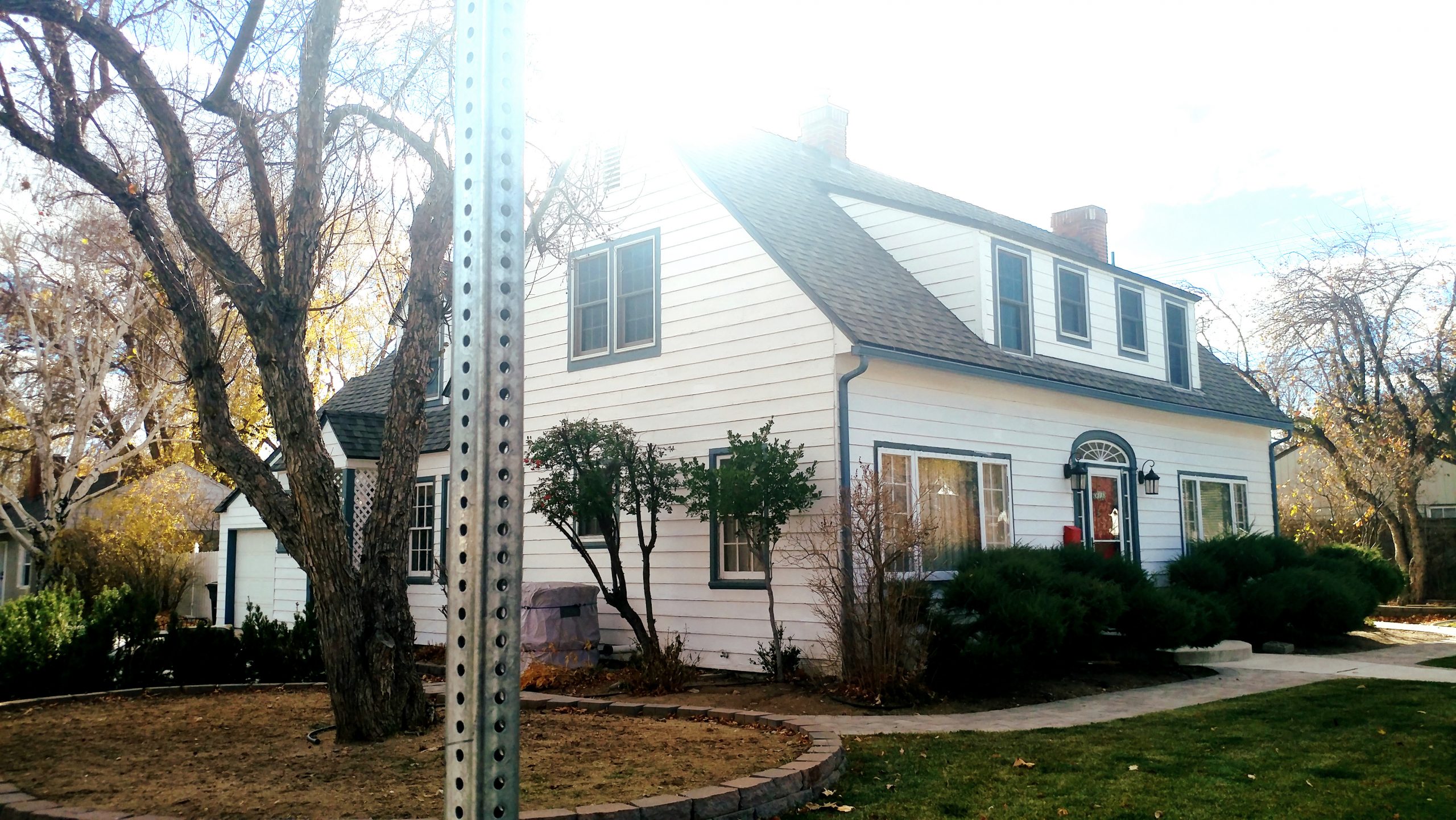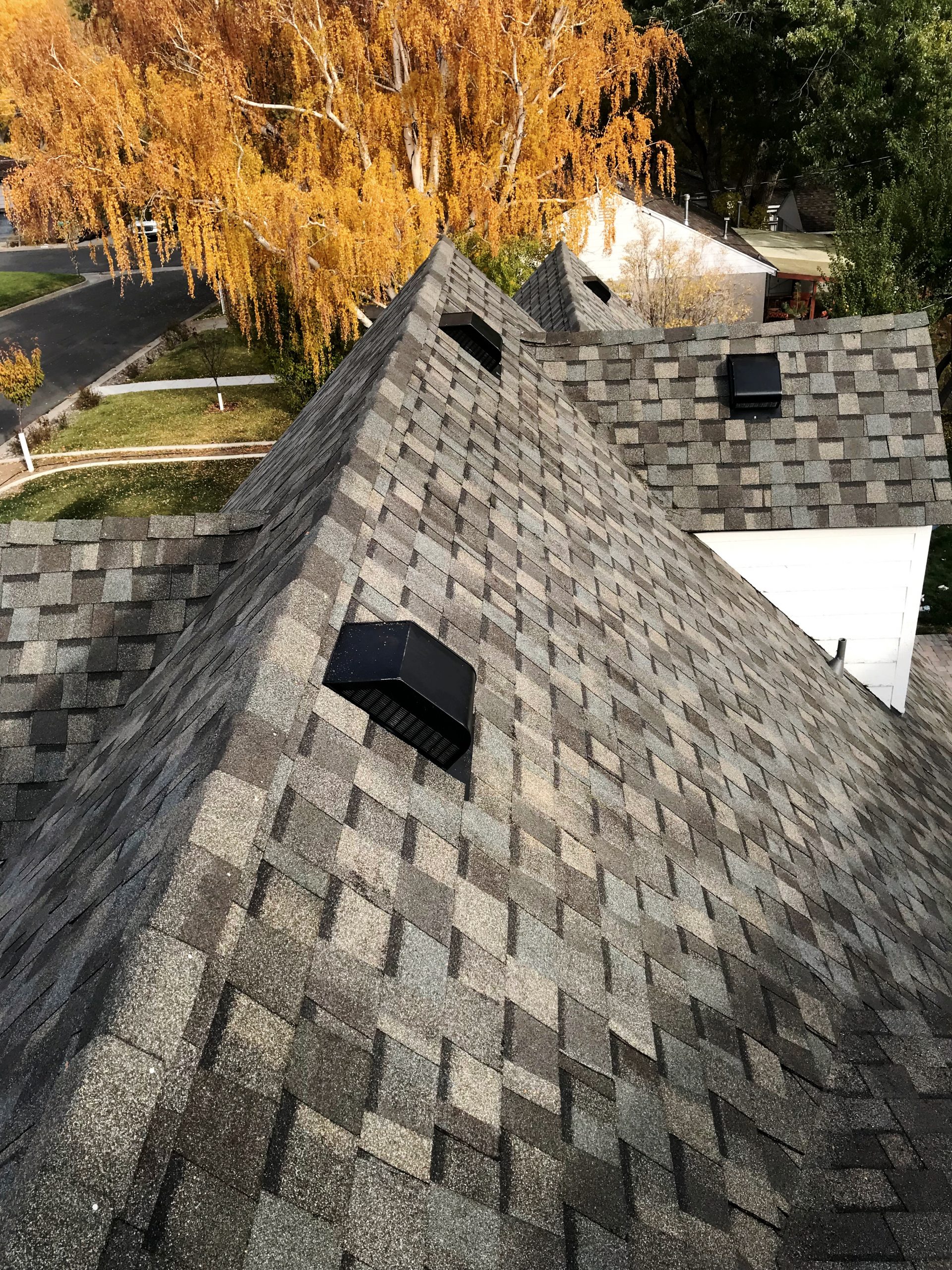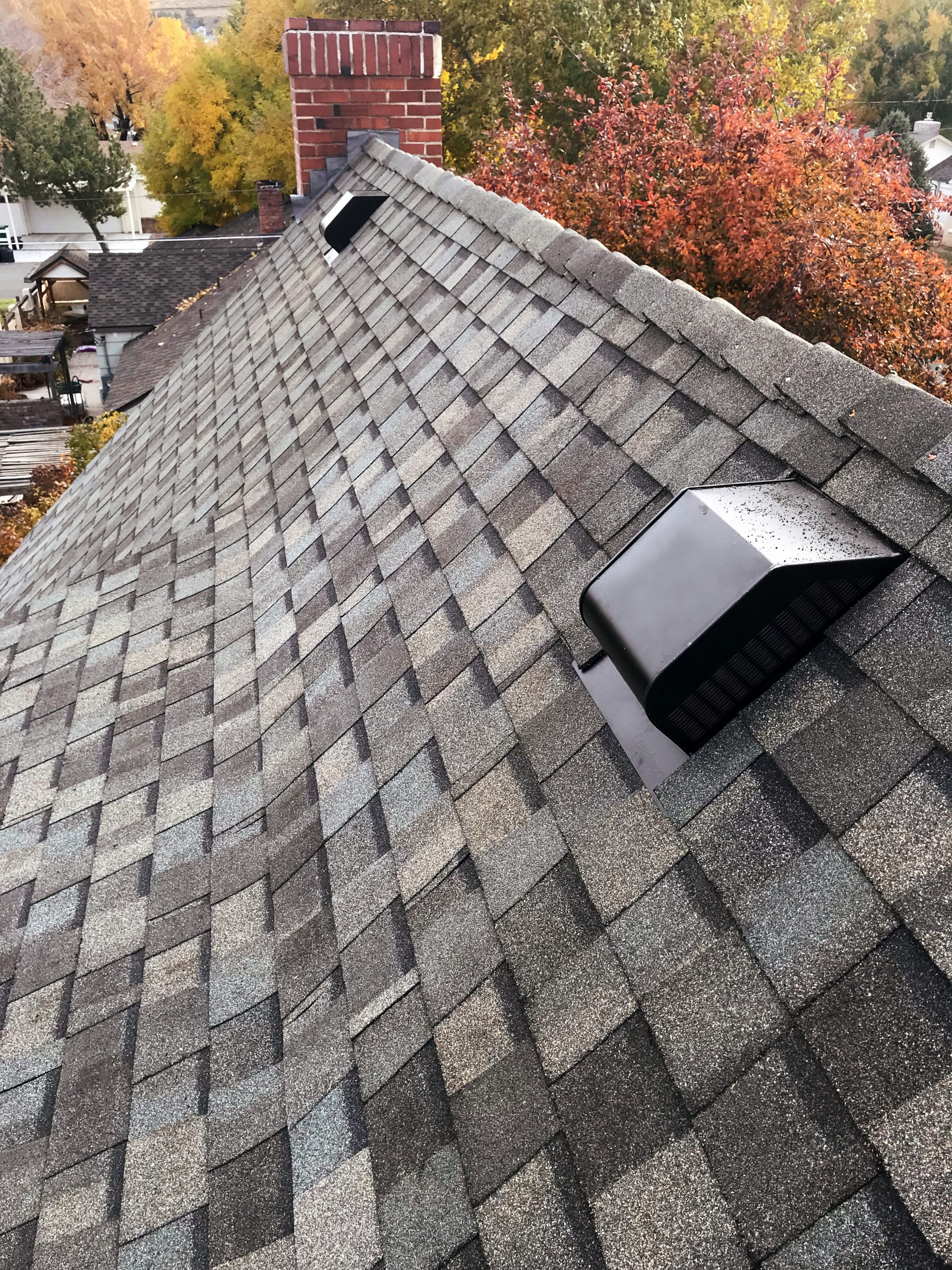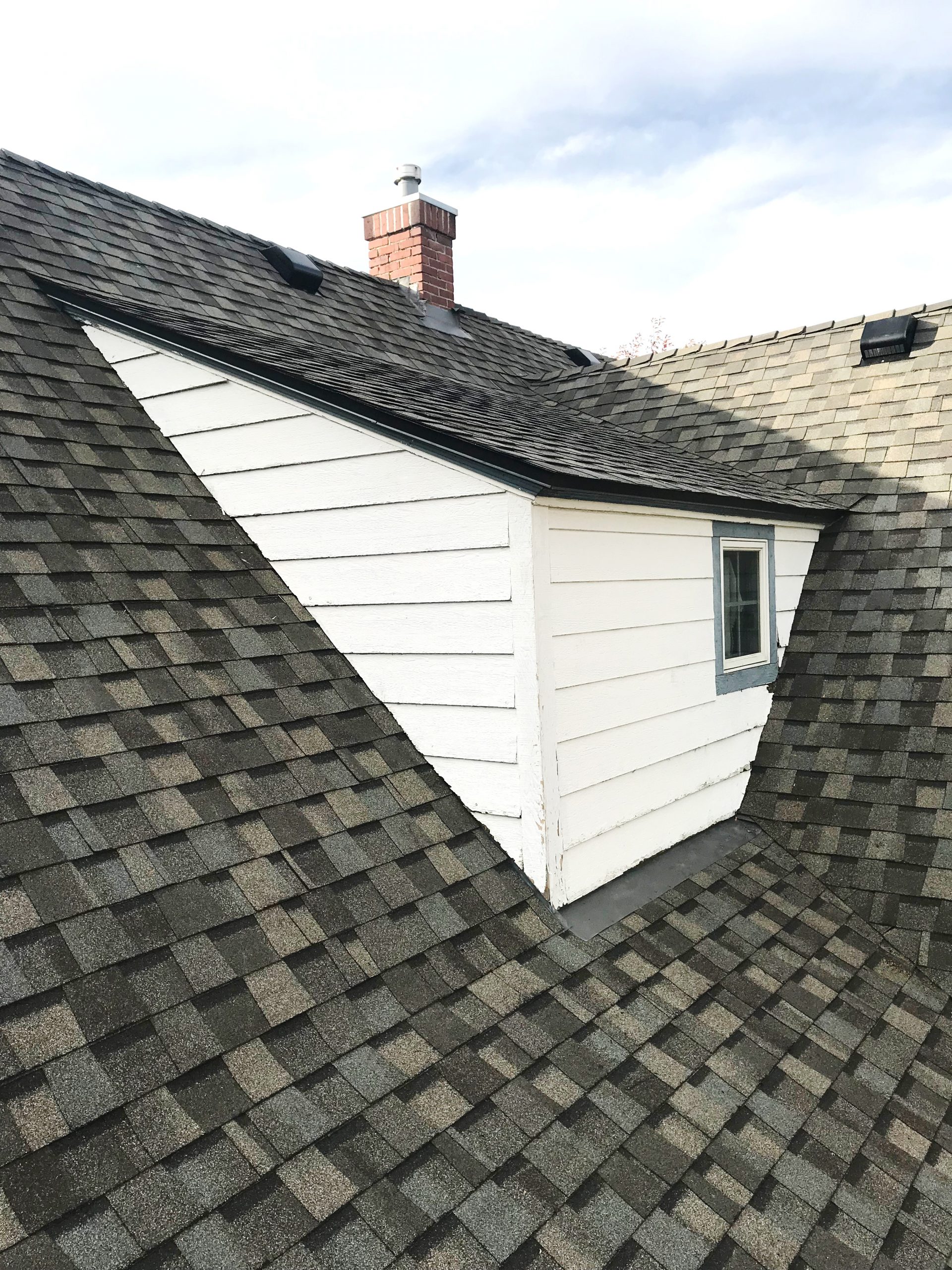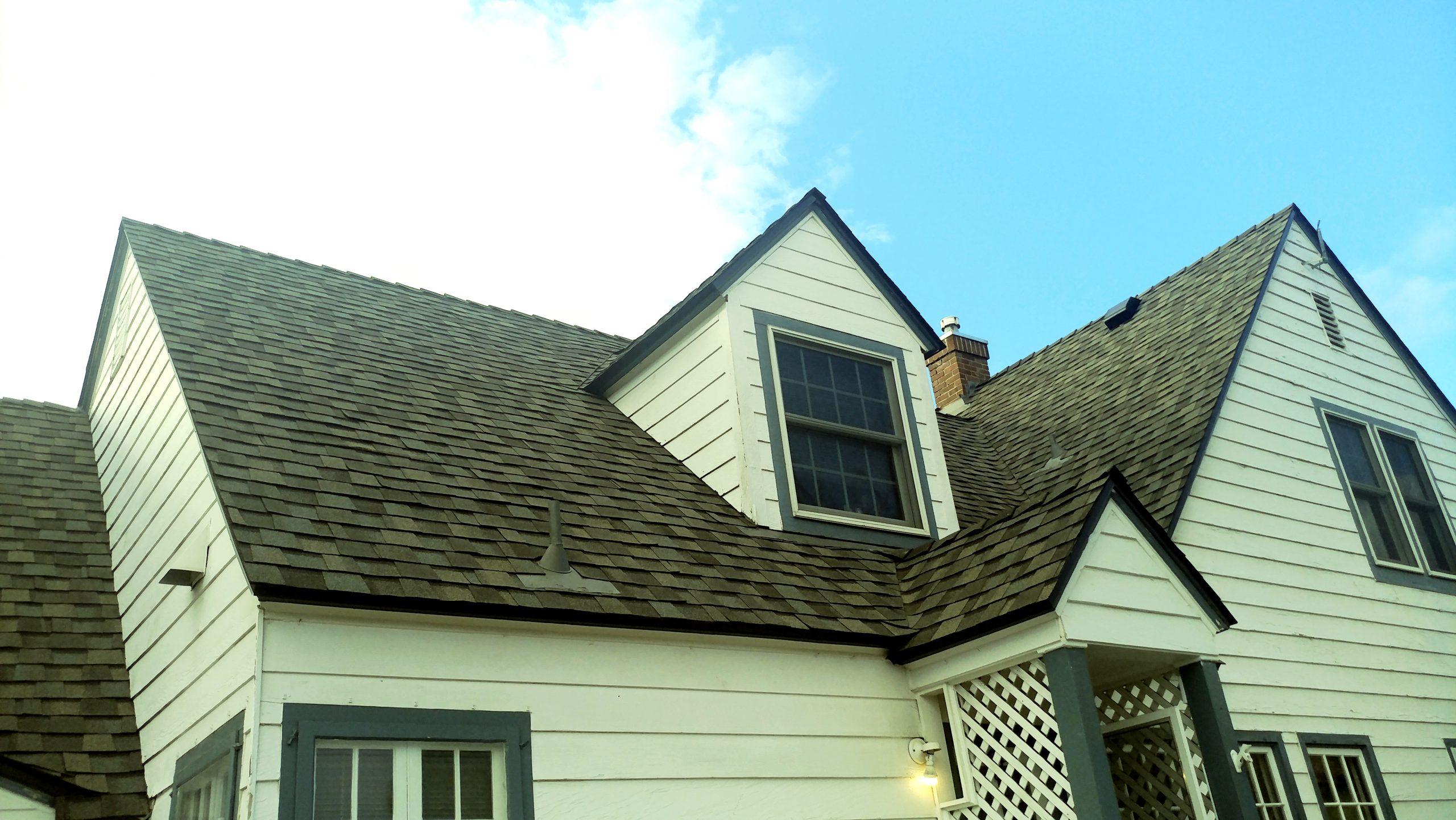 This roof was replaced by East Fork Roofing, LLC at the beginning of October of 2017.
Luxury shingles made by Certainteed Landmark Premium were the perfect choice to complement the character of this home. The color scheme that the client chose was "Max Def Weathered Wood" with charcoal metal drip edge to match. (If you would like to find out more about these shingles, check out Certainteed's website here.) 
Does your roof have a high pitch like this one? No problem! East Fork Roofing would love to get you a free estimate. Call 775-800-ROOF (7663) today!
Worry-Free Roof Replacements