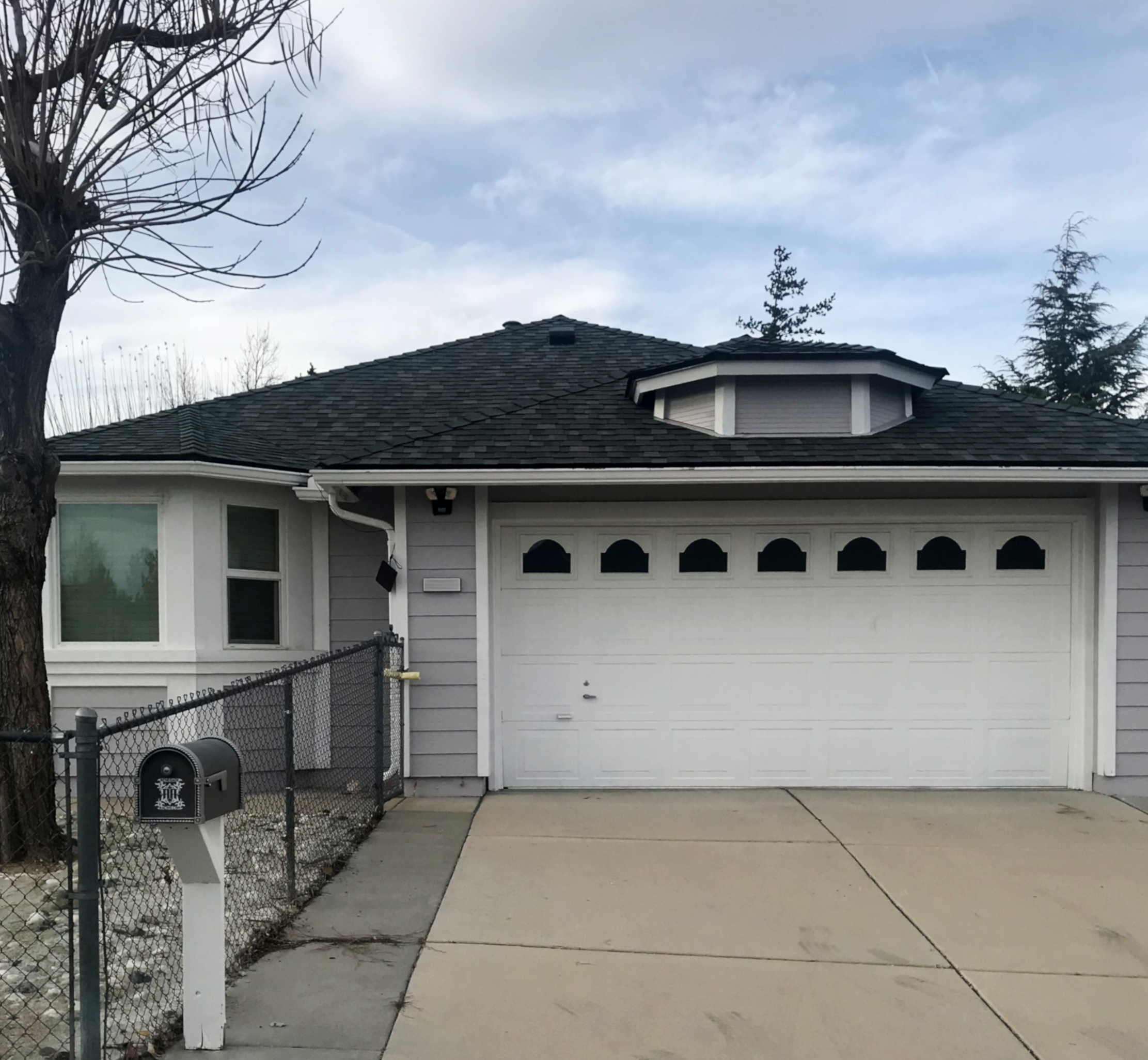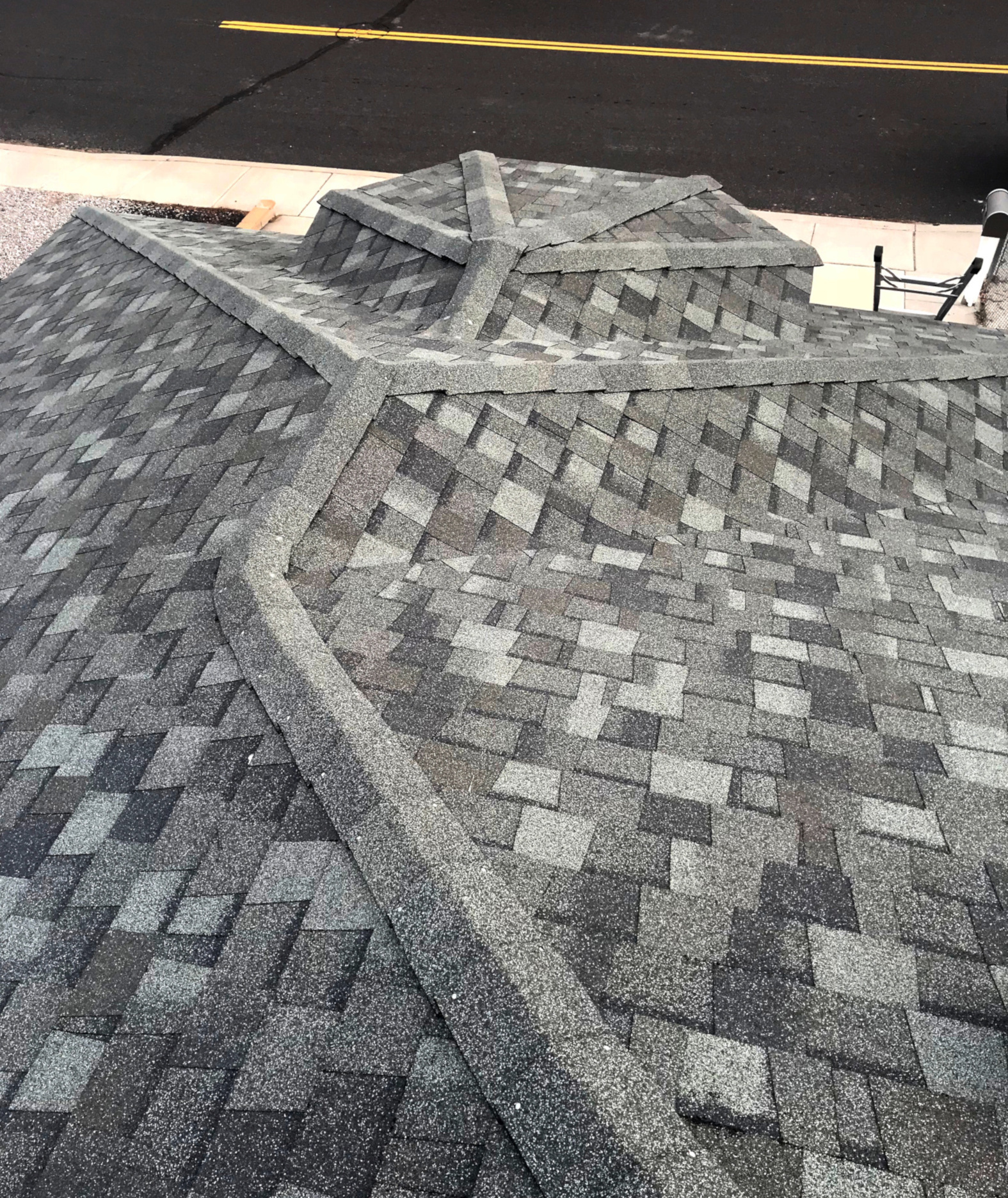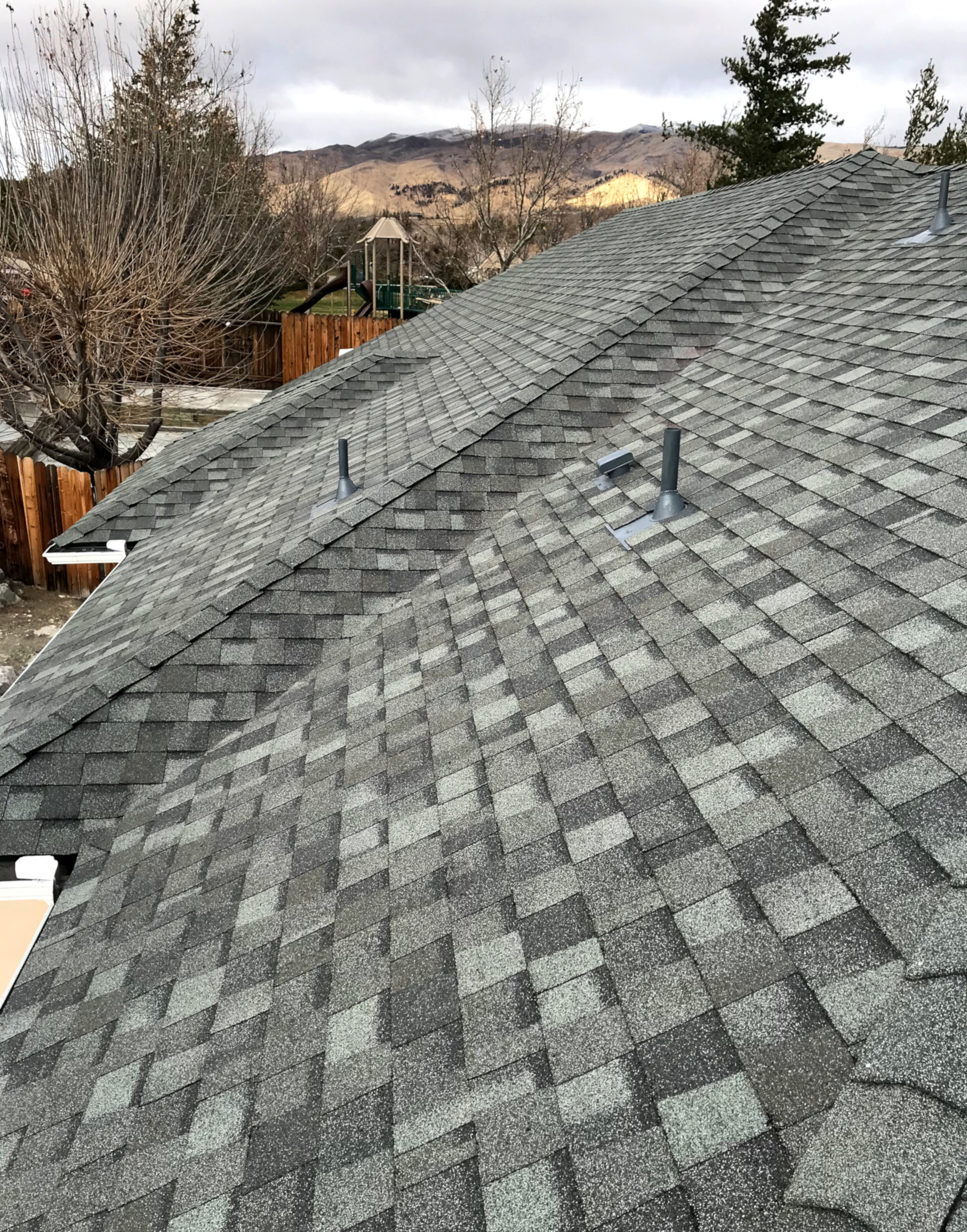 Here we have a roof that was replaced by East Fork Roofing LLC in mid-November 2017. The project was completed in Reno, NV.
East Fork started by removing the old roofing materials and disposing of them. Then, they installed new charcoal colored metal drip edge, 15 lb felt and new 40-year composition shingles. The shingles this client selected were Malarkey Highlander in the color blend called "Rustic Slate". You can look in to them further on Malarkey's website . (Malarkey has since upgraded their Highlander line and now calls it Malarkey NEX.)
This roof is covered by Malarkey's manufacturer's warranty as well as East Fork Roofing's 5-year service warranty.
Ready to update the roof on your home? Call East Fork Roofing for your free estimate at 775-800-ROOF (7663).
Worry-Free Roof Replacements