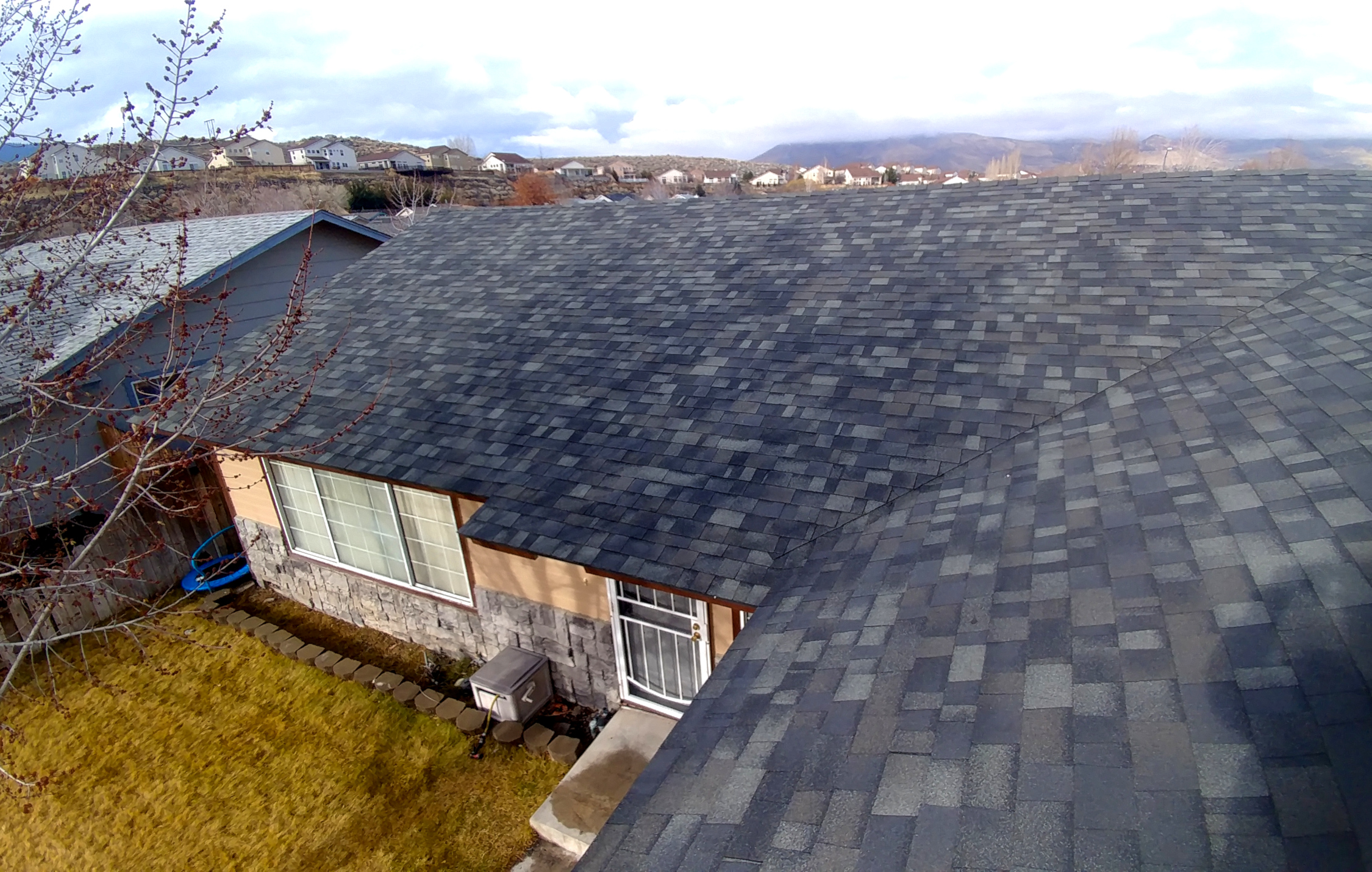 This new roof was replaced by East Fork Roofing in Carson City at the beginning of December of 2017.
East Fork started by demolishing the old roof and placing it in a dumpster for removal. After that, they installed charcoal metal drip edge, 15 lb felt underlayment and new 40-year composition shingles. The shingles that this client selected for their home were Malarkey Highlander's "Storm Grey" blend. (You can learn more about them on Malarkey's website, if interested for your property. Malarkey has since upgraded their Highlander line and they now call it Highlander NEX.)
If it is time to replace your roof, call East Fork Roofing and they will be happy to get a free estimate going for you: 775-800-ROOF (7663)!
Worry-Free Roof Replacements